HAUS KUMMERVELDT

Historic webseries with dark humour, siblings battling eachother in the patriarchy and an audiovisual pop twist.
With Producer LOTTE RUF & Director MARK LOREI Haus Kummerveldt suceeds to get further international attention and put female filmmakers into the spotlight.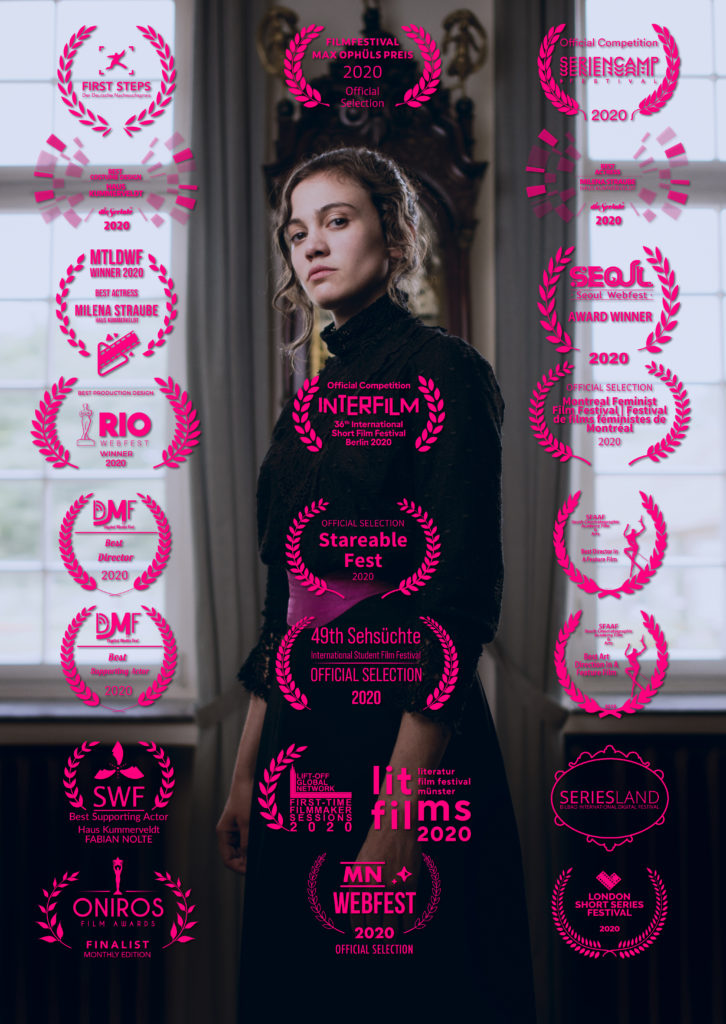 IN A MOMENT/IN EINEM MOMENT
With over 1 MILLION views on youtube, award winning LGBTQ Shortfilm "In einem Moment" directed by SHARLIN LUCIA puts an emphasis on positive narratives in coming-of-age/coming-out stories.